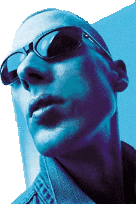 BBS GTs
9,600 bps
MUDs
ANSI
z-modem

Do you remember?

Were you building
facebook-style communities
while Mark Zuckerberg
was still in grade school?

The Worldgroup BBS is back - in the form of web-based Social Networking. Are you ready to cash in on yourknowledge and experience? Are you ready to take your place as a leader of the next generation of online communities? Then download the latest version of Worldgroup and get back in the saddle!